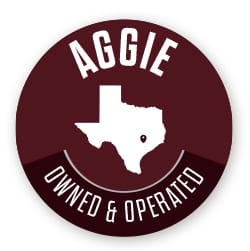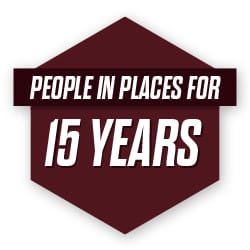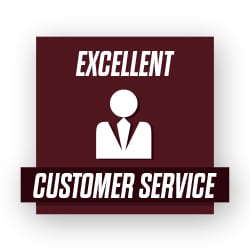 Putting People in Places Since 2005

Helping You Find a Place in Bryan or College Station
At Aggieland Apartment Finders, our team is dedicated to helping you find a place in Bryan or College Station. Whether you would like to live with roommates in an apartment near campus, live by yourself in a house a short drive away from campus, or in a rental property in another area in Brazos Valley, we have the knowledge, expertise, and connections to help you find the right place quickly. The best part? Our apartment locator services are free!
When you work with us, we will help you sort through numerous rental properties and use our knowledge of your situation to help you find the right place. We pride ourselves on our personal approach to locating rental properties. Anybody can look through listings online, but that doesn't mean you will get the right place for your unique circumstances. Aggieland Apartment Finders specializes in assisting people just like you find the right place, and we can help you, too.
Do you need a fenced-in rental to keep your dogs safe? Are you looking for a three bedroom apartment? Do you need help figuring out a lease agreement or the next step in your application process? Aggieland Apartment Finders is here to assist you.

Aggies Through and Through
Just like most people in Bryan and College Station, we love Texas A&M. In fact, Aggieland Apartment Finders is owned and operated by Aggies. We understand the history, culture, and influence of the college, and we have vast knowledge of the rental properties in the area. Since we are Aggies through and through, we are perfectly situated to assist you in finding a place to reside in Bryan or College Station.
Whether you need a place to make it easy to get used to college life your freshman year, or an affordable place to live with roommates when you are a junior or a senior, we are able to help. We offer one of the largest rental inventories in Aggieland, and we pride ourselves on maintaining an extremely high level of customer service. Aggieland Apartment Finders is partnered with more than 90 different apartment companies and local property management firms, which helps us give you numerous options during your search. We know we can help you find the right place because we have been where you are, we know where you are coming from, and our personal approach ensures that we understand your needs.
Take the Stress Out of Apartment Searching
Finding a rental property to live in can be extremely stressful, especially if it is only your first or second time searching for a place to live. Not only do you have to find an affordable place with a floor plan that works for you and your roommates, but you also have to manage to get moved in on the right date, understand your lease, and build some trust with your landlords. Then after all of that is completed, you finally get to start the move-in process and begin to get situated in your new living space. There are obviously many things to manage and consider when you are moving into a new place.
Luckily, Aggieland Apartment Finders has designed a process to reduce the stress and make finding a place to live simpler for you. We are proud to help you search for an affordable place that meets your needs,so that you don't have to waste gas and time touring all the wrong spaces. The team at Aggieland Apartment Finders is committed to saving you time and money, and we also offer helpful hints and tips to get you up to speed on all that you need to know. Our team can assist you in understanding lease contracts, learning how to pick roommates, and we can even give advice on throwing responsible parties.
Don't let stress, lack of time, and an absence of quality advice keep you from finding the right living space. Aggieland Apartment Finders is here to help from the day you start looking for a place until the day you move out.

Our Process
At Aggieland Apartment Finders, our process always begins with us asking you some simple questions. These questions are designed to allow us to get to know you, understand your circumstances, and begin the search for your next place to live. You can start the process by giving us a call or by stopping by our offices. Walk-ins are always welcome at the Aggieland Apartment Finders offices.
After you take the initial steps, we will begin to search for the right place for you. At this point, you are welcome to apply to live in the properties you like the best. Our team will be there to help you coordinate schedules, gather all the information you need for applications, and get your applications in on time. We are well-versed in the rental process, so we can assist you in doing it quickly and efficiently.
When we find the property that works best for your situation, you can apply and finally move in! We know what to do every step of the way. You and your roommates don't have to work alone when finding an apartment — get in touch with us and add Aggieland Apartment Finders to your team.
Get Started Today
Are you ready to start your apartment search? Contact Aggieland Apartment Finders! Finding your next place to live can be easier than you think.